2020-02-27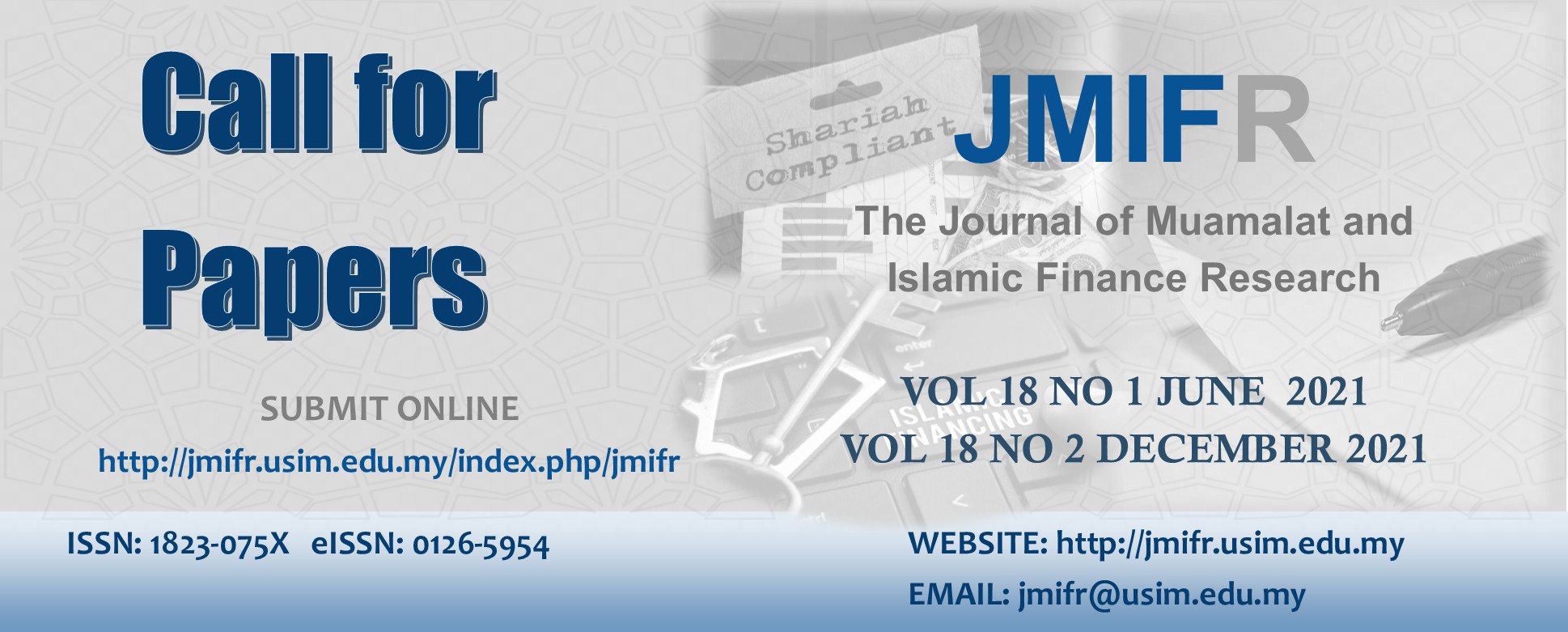 The Journal of Muamalat and Islamic Finance Research (JMIFR) is a fully refereed journal published biannually in June and December by the Faculty of Economics and Muamalat (FEM), Universiti Sains Islam Malaysia (USIM). Its main objective is to provide a channel for the publication of articles, research notes, case studies (research methodology or teaching purposes). JMIFR is an international refereed journal. It is launched with the aspiration of stimulating quality research into muamalat, Islamic finance, Islamic banking, accounting, auditing, economics, management and related areas.
JMIFR is indexed and abstracted in Asean Citation Index (ACI), MyJurnal, Index Islamicus, Al-Manhal, Crossref, OCLC WorldCat, Dimensions, ResearchBib, Scientific Indexing Services (SIS), Directory of Research Journals Indexing (DRJI), Google Scholar and Publons.
All articles will follow a double-blind review by independent consulting editors and reviewers. Articles are published in English, Malay and Arabic.
JMIFR is available online. The printed version is only available upon request and orders will be charged accordingly.
Read more about Call For Papers 2021